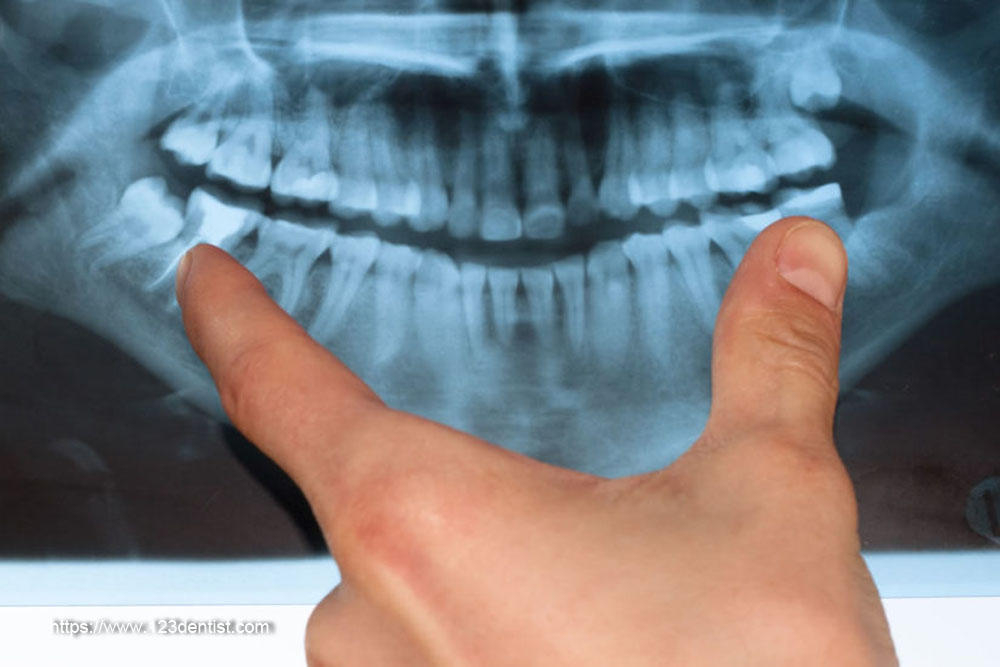 Your dentist is the best person to ask if your wisdom teeth need to be removed. That said, there are some things you can consider before talking to your dentist, or if you don't want to have them extracted.
Wisdom teeth, also known as adult or 18-year molars because they are the last permanent teeth to erupt (and third molars for their position), are normal parts of a healthy mouth. But for many people, there is not enough room in the jaw. Science speculates that because humans don't need to chew as much on our modern diets, our jaws don't expand as much as they used to during childhood, and don't develop room for these molars. Something that supports the idea that these molars are no longer required is that around 35% of people don't have them at all.
Having impacted molars means that they are not growing in correctly, either because there is not enough room in the jaw, or because they are not aligned properly. There are several ways in which they can be impacted– the most common is mesioangular impaction. This is where the molars are incorrectly angled towards the front of the mouth.
Other forms of impaction include vertical impaction, where the tooth does not erupt through the gums but is otherwise angled correctly, and distoangular impaction, which is when the tooth angles towards the back of the head. The rarest type is horizontal impaction, where the tooth is growing sideways into the roots of the adjacent molar.
The reasons that these molars are removed vary. Most commonly, they are removed because of potential problems, rather than current ones. Molars that are only partially erupted can easily develop abscesses where the pockets of the gum surround the tooth and trap debris. Molars growing into other ones … Read more